How To Select Georgia Voice Over Coach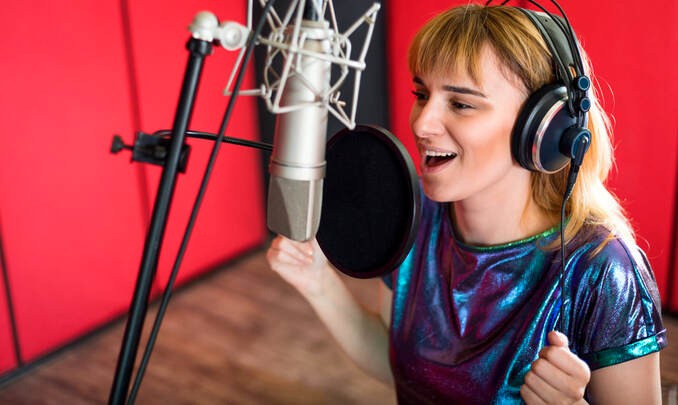 Selecting a Georgia voice over coach can be difficult as it seems because you will have to consider a lot of factors. When you want to get a voice over coach to improve your skill as a voice actor, you can't randomly choose anyone.
A voice over coach plays an important role in the success and improvement of a voice over artist. A coach not only will help you to master techniques in different topics but also voice delivery and pitching. Even if you are quite good behind a microphone, you will need the assistance of a good voice over coach to become the best.
How Voice Over Coach Helps Voice Actors?
A voice over coach is not your regular coach who helps you learn different techniques. They are the ones who guide voice actors at every stay and help them to discover their voice. A good voice over coach will not only help you master your unique voice quality but also guide you to become better in your craft.
Unlike normal guides, a voice over coach has all the experience of the industries and they will guide you to overcome all the challenges you face in your career. A voice over coach also knows modern software and various technologies which can be beneficial for your career.
Mental preparation is important especially while bringing certain emotion in your voice and a good voice over coach can help you get the perfect pitch for a specific emotion.
Selecting A Voice Over Coach
Selecting a Georgia voice over coach just over certain qualities and popularity will be a poor choice because a lot of factors come into play. Here are the main factors that you should consider if you want to get the best voice coach who will help you become a quality voice over artist;
When you are choosing a voice over coach make sure the coach can help you to improve your voice delivery and pronunciation. Not only that, they should help you to improve your breathing technique and comprehension.
The person should be able to guide you in every stage of your learning phase and cheer you on to do more. The coach must be able to point out all your mistakes so that you won't lack anywhere.
The coach must have experience in the industry so that you can learn from their experience and grow yourself as a quality voice actor. Having an experienced professional from the industry also helps you to learn a lot of different subtle techniques that an ordinary coach won't tell you.
They must be experts at vocabulary because then only they will help you to master vocab skills. You can check reviews or comments of their previous students to know about their vocabulary.
They should expose you to techniques and learning curves of other prominent voice actors.
Conclusion
You should be diligent while choosing a Georgia voice over coach as he will be responsible for taking your voice actor career to a new height. You should properly assess every aspect before making the final decision.